Launching Cyntivee: 6-Month Progress Report
Hi!!
Since my last update on the 3-month progress report, I finally got certified as a personal trainer, relocated from New York to California and a few other things…
My Re-Education
I knew when I left Google that I'd spend the first year learning everything I could about fitness, cannabis and brand-building. Even though there will always be more to learn, I've finally started feeling more confident about my understanding after 6 months of exclusively working on Cyntivee.
Getting certified was a goal that I set in January 2018 so I'm incredibly thankful to have crossed it off my bucket list! Getting NASM certified wasn't the hardest thing I've ever done, but it definitely wasn't the easiest. Mostly, six years after starting my fitness journey, I'm just excited to finally have a more academic understanding of the human body, its capabilities and the processes available to strengthen it. 💪

I'm also excited to start TEACHING fitness and master the art of training so that I can start pushing towards my dream for Cyntivee: creating a platform that introduces cannabis and fitness as tools that can change your life outlook, and improve your physical/mental ability to execute that vision.
On the Cannabis EDU front, after reading a slew of books, I finally decided to get some validity behind that knowledge and start working towards my "Cannabis Fundamentals Certification". Stay tuned to see what kind of Cannabis truth bombs I start throwing all over the place. 💣
Brand-building is where the confidence is still relatively low. I am now really increasing my expectations for Cyntivee and trying to figure out how to "get good" at making videos and cranking out content. I want it to be high-quality and I want it to be fast and that's just not something I've mastered yet. Thus far, I've struggled to manage the vision, strategy and execution of Cyntivee so this is the next big phase: get good or find help from people who are.
The Move
It's no secret that I was NERVOUS about my move from New York to the Bay Area. New York was the place where I finally built a home and community post-college and where I gained the confidence to own a lot of the things about my personality and identity that never quite fit beforehand.
These days I'm living the full suburban experience and currently at my "in-laws" home in Palo Alto.
THE GOOD is that it's been really nice being adopted into my new family and feeling supported by such amazing people. I also have fewer moments of severe isolation as there are now at least three human-interactions each day. 😂The weather is also amazing. And Mexican food. And wine.
THE DIFFICULT is that I definitely miss the energy of New York, the ease of getting around, and of course, being near a group of people that brought so much light to both Cynthia and Cyntivee. Also, living with parents is no joke. It's like having kids that want your attention, but like, adult-kids that can also boss you and wisdom you with no prior anticipation.
Still, we're finally over the initial adjustment and now it's all about doing new things like, learning how to drive, lagree fitness, reconnecting with old friends and building new communities.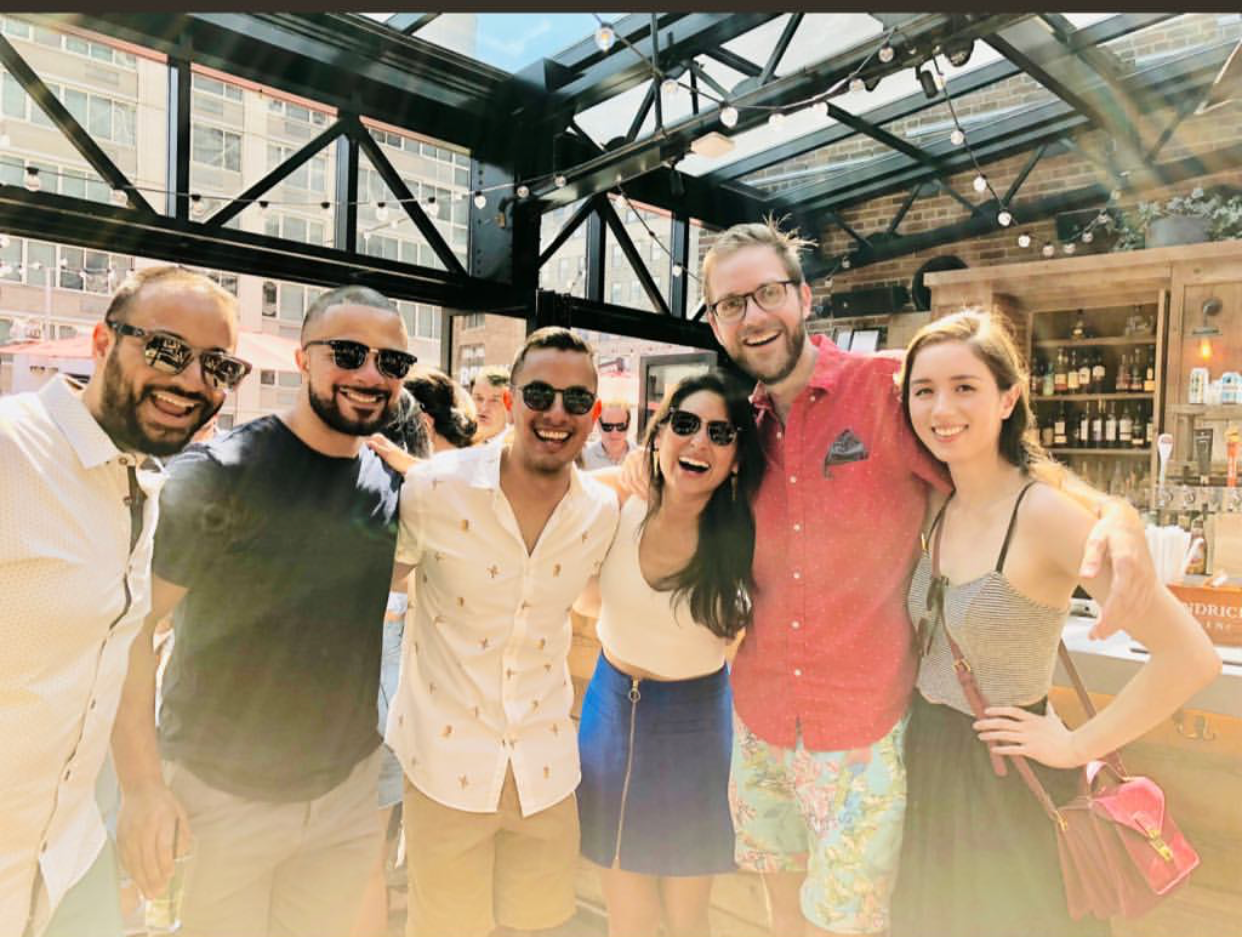 Cyntivee Milestones
There have been some exciting moments in the past few months including my first podcast interview on the Maria & Jane podcast. I prepped for a whole week for the interview and had such a blast talking to Jac Carly who made me feel so comfortable and encouraged me to share openly when I told her that I wanted to start moving away from the pay-gap portion of my Google story. I was really happy with how it came out so check it out when you can!

On the business side of things, I have started solidifying several partnerships with cannabis brands and ancillary service companies that have my days finally looking like a real work day; something I started really missing after a while. These partnerships have also started opening up monetization avenues to this whole project which is nice, because I left Google 11 months ago, and life isn't free ya know?
On that note, check out my new partner discounts and currently tasting pages!
We got these cute little business cards printed on hemp paper, with water-based ink and with perforated crutches for your joints! Also check out the two shmoops in Cyntivee swag! 😍
The Realness

While I think that getting my certification and moving cross-country may suffice for a 3-month progress point, it sometimes feels like that's all I've done in the past few months.
I've had many moments where I feel like everything is moving in the right direction but obviously, watching my bank account dwindle is not easy and I've definitely found myself wondering how long I can really do this before having to 'call it'. Just the other day, after 2 glasses of wine I found myself crying fat little tears into a perfectly good charcuterie board that didn't deserve to witness such pitiful self-loathing.
Of course I wasn't supposed to build a successful brand in six months. I am very much still learning how to produce relevant and high-quality content and figuring out how I want to monetize this long-term. But seriously, some days it feels like I'm just opening up blank documents and trying to build something that doesn't need to be built. I know education is a key component of this growing industry. I know that every brand shouldn't have to build its own educational content from the ground up. What I don't know, is where I come in. What do I do about any of this?
The truth is, I'm not sure that anybody in this industry is feeling mega-successful quite yet. Most people I've met are overloaded with work, confusion, and fear. Professionalism isn't commonplace yet. So while I'm over here taking forever creating outlines, templates, and all those corporate things that are supposed to 'streamline' operations, I feel like a damned fool knowing that there's a 85% chance I won't get a response for another month. It's just the name of the game for now.

I know that I'll eventually be able to figure something out within this space. It's simply a matter of patience. I am only one lady; a strong-willed lady, but one lady nonetheless. The amount that I'm able to produce reflects that. So while I want to do it all at once, I'll just have to be patient, take it one piece at a time, and truly internalize that this is what it's going to take.


Coming Up
So many things! More tutorials for the CBD 101 series, fitness + CBD recovery plans, videos and #1 priority: get good or find help from people who are.
Are YOU good at content/videos/photos/writing/fitness/wellness/cannabis/cooking/anything?! TEACH MEH!
Here's to trying, and trying again my boos!
~Cyn


Also See: